I'm really excited that DVLA's Code Learning Community, an internal group that teaches staff to code, is relaunching with a new and improved syllabus and course structure.
I've been running the Code Learning Community at DVLA since May 2020 and have been teaching staff from across the agency how to code to develop their skills and potentially move into a digital career.
I've formalised the course, so rather than using a free online resource to learn about coding, I will teach weekly classes in an online classroom.
The 1-hour classes will take place during lunch time and will also be recorded for those who want to learn in their own time or on a different device.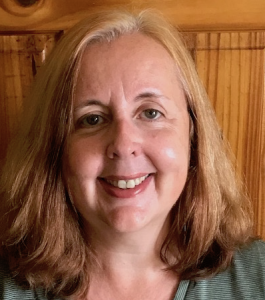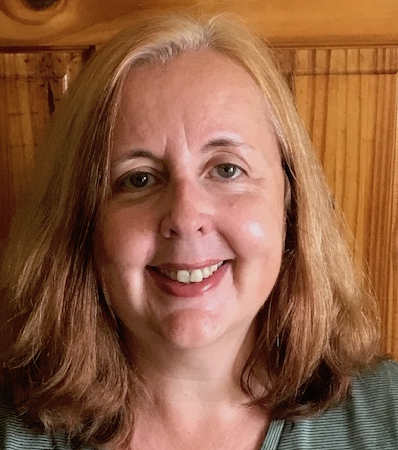 Michelle Slee, ITS Agile Delivery Manager.
The programme will be made up of 3 distinct courses, each lasting 12 weeks. The courses will have a new set of learning objectives with fun weekly challenges, while helping members work towards a bigger end-of-course project.
Staff who sign up for the reboot of the community will be enrolled in the first course, learning HTML5, CSS and JavaScript by developing mini games.
Participants will be part of a supportive community who share resources and are all learning together. Once members have completed the first course, they can then decide if they would like to embark on course 2, which will involve developing mobile applications using React Native, and course 3, which focuses on web development with Node and Mongo.
It is especially exciting to be announcing the reboot of the course this week, as yesterday was the International Day of Women and Girls in Science (11 February).
This is an annual international day to recognise the critical role women play in science and technology communities, and what better way to celebrate than to share some successes that have already come from the Code Learning Community at DVLA!
Nicola Porter and Jade Hone have both gained their Amazon Web Services (AWS) Cloud Practitioner certification, a fantastic achievement, and here they share a little about what they have learned so far.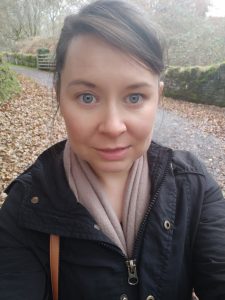 Nicola Porter, Budget and Reporting Coordinator, IT Controls:
 I've wanted to learn to code for a while, but never knew where to start. I came across an internal article in May 2020 about a Code Learning Community which was being set up by Michelle Slee, and decided to join.

 Since joining the community I've started learning about concepts I didn't even know existed! Michelle provided information on where to start and shared several learning platforms. I began my learning with FreeCodeCamp which allowed me to learn the basics of HTML and CSS. I then moved onto completing a variety of Udemy courses and I'm now working through the Odin Project which is a free online code learning platform. In January 2021, after two months of learning I sat and passed the AWS Certified Cloud Practitioner exam.

 Joining the Code Learning Community has allowed me to acquire new skills and pick up new ideas and platforms from other members of the community. Thanks to the support I've received and the ability to learn at my own pace, I'd highly recommend the club to anyone who is interested in learning to code.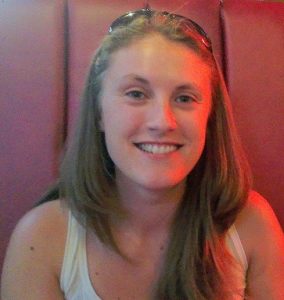 Jade Hone, Casework and Enforcement Group:
I'd previously thought about learning to code but I didn't really know how to get started. When the Code Learning Community was set up during lockdown it seemed like the perfect opportunity to try it out. Having no previous experience in IT, I didn't realise the amount of resources available online and that it really is possible to learn how to code without necessarily doing a university course. Now that I've gotten started, let's just say I'm hooked!

Since joining I've taken part in the AWS global certification challenge and with a free exam voucher I've passed my certified cloud practitioner exam. This is something I never would have thought of doing if it wasn't for the support of the code community.

Having learnt HTML, CSS and basic JavaScript, I've been able to create websites and games which I hope to develop in the future. From learning these skills, I hope to be able to increase my knowledge and work towards a role in IT.

It's an excellent opportunity for anyone who's interested in learning how to code and a great creative escape from the current lockdown restrictions. I would definitely recommend joining if you are interested in IT. You certainly don't have to be a tech genius to do it and you'll be surprised at how much you can learn and how you can apply these skills elsewhere.
Lots of people have been learning new skills through lockdown, why not make your new skill coding? You could learn to code just for your own enjoyment or even to put yourself in a good position to begin a career in digital. And if you're looking for a career in a supportive and dynamic organisation, check out our current roles on Civil Service Jobs.