DVLA is committed to moving away from its traditional infrastructure and services onto a new open standards platform. We started the journey on the Vehicle Excise Duty reform project and we're already making great progress.
Planning technical and service redesign
But how do we turn that strategic vision into a reality? How do we combine complex technical redesign with transformational service redesign? The answer: with difficulty!
Several months ago, as a group of service managers we met with our colleagues from technical architecture and started to map out how we would do this.
We started with a set of technology and service principles. We asked: what did we want to achieve, and what were our guiding principles? We came up with a vision of what was needed from a technological and service viewpoint, taking into consideration our future IT strategy.
Insight
It was a great start but the finished view looked as if it had come straight out of a Gantt chart or project plan, so we went back to the drawing board. We decided that we needed to review user and business needs. We gathered user research from the last few years and engaged with people from different areas of DVLA.
The results showed that both user and business needs are similar and both have shared ideas of what DVLA should be doing and how. Both see us as being an agency that can:
provide simple and efficient services
offer multi-channel services (putting the user in control of how they interact with us)
offer fast turnaround times
Using this insight we developed user journeys and service outcomes. The main question was how could technology deliver this transformation? On its own, it simply cannot. It needs customer facing areas to understand the potential, support from policy and strategy, and the delivery capability to turn it into reality.
The tree
Our other challenge was how do we communicate a technology and service transformation in a straightforward way? We started with the end in mind and reminded ourselves of user outcomes, challenges and technology requirements. This allowed us to develop the 'roots' of the project (the technology that would shape all future services).
We then looked at all of the common elements, services and platforms that hold all of the services together - creating the 'trunk' of the tree.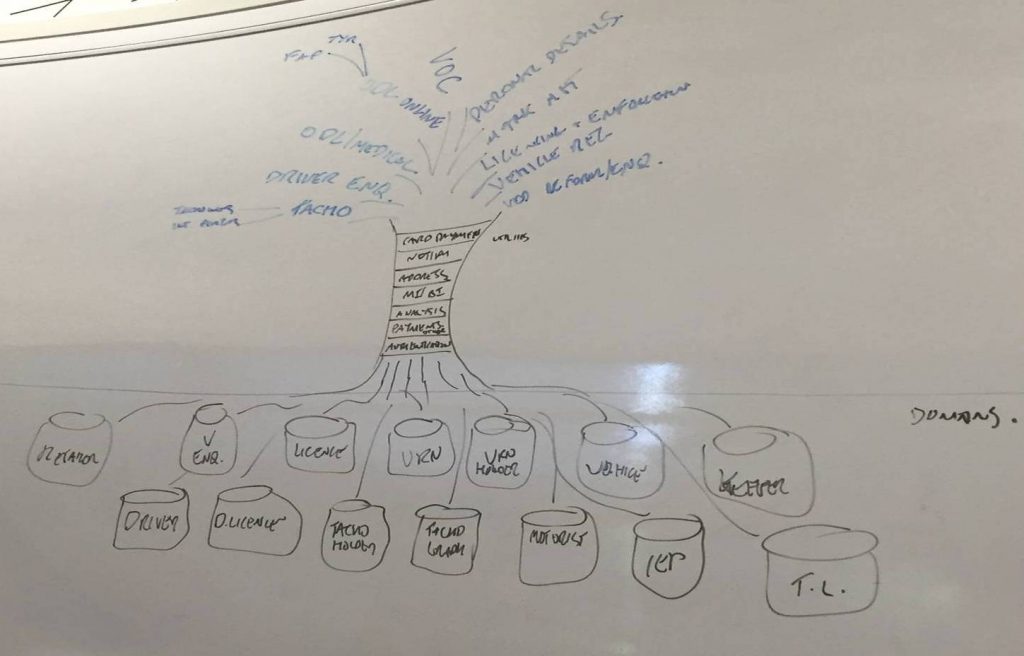 We imagined how the services would grow and develop, referring to these as the 'branches' coming out of the main body.  We visualised how they would evolve and eventually lead the move away from our usual infrastructure.
Flexibility
This process taught us that creating a perfect plan for a transformation this big is unrealistic.  We realised that we needed a flexible attitude ready to try things, and to learn from mistakes. This is the start of a new way of working by testing, failing, changing and trying again.
We now have a roadmap and a set of outcomes we can work towards and will continue using this agile method of working during the next phase of our work - making it happen. Keep an eye out for future updates.
You can follow DVLA on Twitter, Facebook and LinkedIn and subscribe to our Inside DVLA blog.