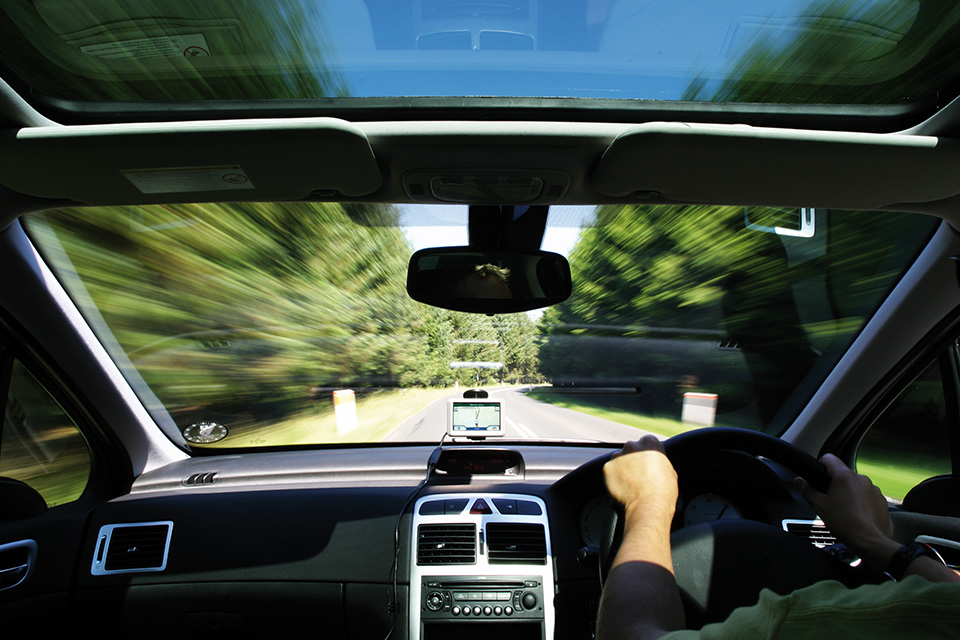 I recently attended, along with 5 of my colleagues, a Department for Work & Pensions cross-government hackathon with teams from the National Health Service, Home Office (DWP), HM Revenue & Customs and Government Digital Service.
Do the right thing for citizens by breaking 'Conway's Law'
As DVLA's drivers medical service designer, this theme was close to my heart. I wanted to find out if we could improve working together across government. I also thought it would be beneficial for us to understand other government department services similar to our own.
Armed with the right knowledge, good attitude and lack of time, a hackathon allows everyone to get involved and 'think outside the box'. It also allows you to come up with new ideas. Even the lead-up to the hack was intuitive. SLACK was used to create a cross government community, so we all pitched in ideas in advance.
What we wanted to achieve
Our aim was to bring together the skills, knowledge and experience of delivery teams across government. This was to fix the broken experiences of our citizens (customers) and civil servants who need to communicate with multiple government agencies just to get stuff done.
We were asked to pitch something new and exciting to complement cross-government services. The idea could be anything. It could be product-related, a business objective or even a change of process.
We also had a chance of winning best hack of the day. For this we needed to showcase an innovative solution providing a big win or solve a thorny problem for use in any government agency.
A hackathon forces innovative thinking and gets people excited and interested
We split into teams and once we had a clear steer on what we needed to produce, the generation of EPICS and user stories started to develop, with each member of the team assigned tasks to support the product.
Hacking continued throughout the day, with very little respite, even working through lunch! Thankfully pizza was ordered, which went down well.
Two products were created with our involvement in a cross-government blended team
1. 'Government agent requests further data from health care professionals'. This is a drivers medical service using 4 platforms across government to complete a service. This lets a customer notify us of a medical condition online, completing the relevant questions and using GOV.UK Verify (which authenticates who they are, as part of the process).
The GP would then be prompted to complete the customer's notification through a DWP platform called SerVe. In turn, the customer would receive updates (SMS and email) informing them of their GP's progress and actions using GOV.UK Notify. Also, the service would then automatically pay the GP for completing the assessment.
2. 'Citizens submit documentary evidence digitally'. This is an 'upload' service where our customers can upload a document or image to support their application. 'Upload' could be built and used across all government departments allowing customers to supply documents digitally.
Built into the service will be technology to check and update the quality of the image to reduce the need to reject applications. The service could be integrated with multiple government platforms including GOV.UK Verify and GOV.UK Notify. Using multiple platforms allows customers to take pictures with their smart phone and simply transfer the image.
We were all winners!
It was a unique hackathon. The judges recognised all the themes complemented one another and could be used to create a cross-government service.
Some quotes below from my colleagues:
Liz Whitfield from DWP said: "I have taken part in hacks before and I am always awe struck by what can be achieved in such a short time frame. The cross government hack allowed us to look at delivering better services for our customers from a fresh perspective. I am really excited to see where this will go."
Paul Green, Drivers Medical Service Support added, "I was most impressed by the attitude and motivation of those present to get the job done – 5 products created in a day!"
Said Donna Saunders, Business subject matter expert: "It was nice to learn that we are all in the same boat and are trying to come up with changes that will help all of our customers transact online to make our processes faster and more efficient."
Developer Elliot Ward said, "It was a really rewarding day. Breaking down the boundaries that we all work within allowed us to create an example cross-government system, combining technology from each of our agencies and showing what is possible when an emphasis is placed on working together."
We all walked away with something tangible and agreed that it was a great opportunity to transfer skills and learn from one another.
Please see DWP's blog for further insight in to the day.