We are lucky to have access to our Richard Ley Development Centre here at DVLA, it is a great space for us to get together to come up with innovative ideas. It was the perfect setting for our recent  'Hack to the Future' event. I was eagerly looking forward to see what we would achieve.
The idea
The idea behind the hackathon was to explore the opportunities that new technology will offer the future of motoring services.
Technology in vehicles today, such as GPS vehicle tracking, capture more data on a single journey than DVLA captures over the life of the vehicle. The idea was to challenge our development teams to build imaginative and innovative software which uses that live data.
Vehicle data plays a big part of DVLA's future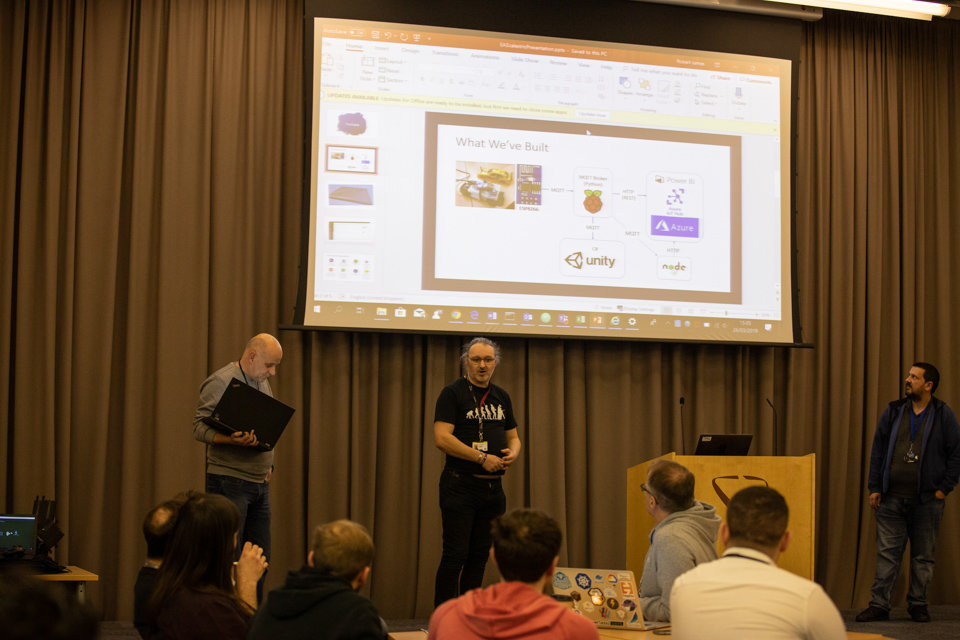 Our objective for the day was to explore ideas around sensors and vehicle data. For example, how a road sign could interact with a vehicle to make sure it stays within the speed limit. We wanted to get people to think about connected vehicles and how driverless vehicles may change the way we interact with vehicles and drivers.
I was interested in the benefits the event would have for individuals and teams in our engineering community because hacks are a great way of encouraging new ideas and breaking down barriers. We wanted to create a fun and collaborative day, allowing people to try something different to the day job, so they could stretch themselves and share knowledge.
Showing people new technologies, such as the sensors themselves or web sockets, really helped them to develop their technical skills.
A day of building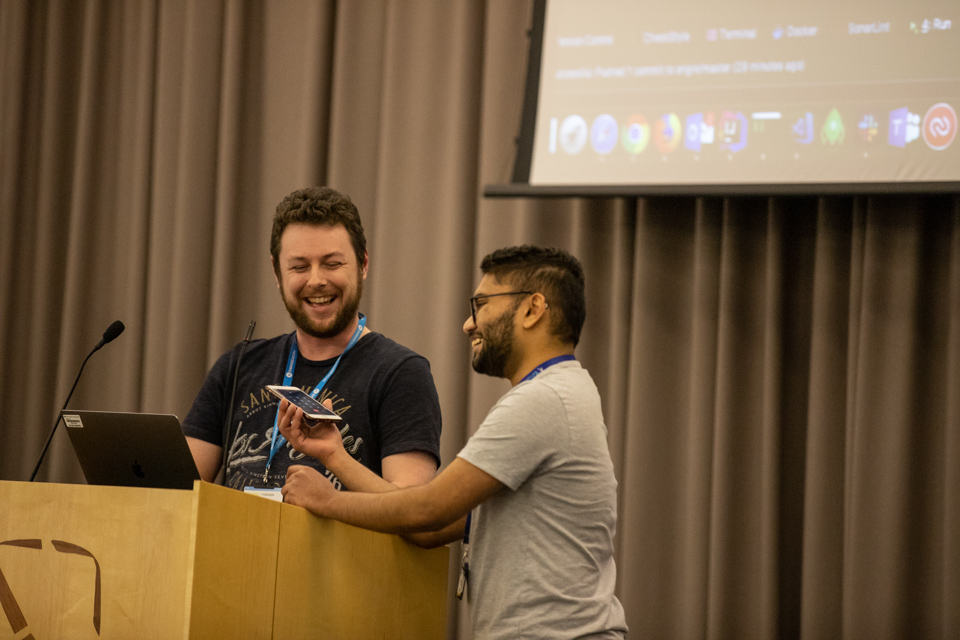 When the day arrived a few of the teams were incredibly keen and arrived at 7am to set-up and start their projects!
Tom Brewer, Head of DVLA IT Services, kicked things off with a fun and friendly introduction which set the tone for the event.
There was a genuine feeling of excitement and activity in the room as the 7 teams got 'hacking'. They came up with some brilliant ideas and really got a buzz from working together. We are running an MSc in Software Engineering with 17 students who work in our delivery squads. They formed their own team and it was really great to see them get stuck in.
I also have to mention the great effort put in by our Enterprise Architecture team who surprised many of our developers by getting their hands dirty and writing some pretty impressive code.
To finish the day each team presented their ideas and demonstrated what they had built. At this point we were joined by members of the DVLA software engineering community who wanted to see what had been produced.
For me, the event exceeded all expectations. I enjoyed seeing people work outside their comfort zones. The quality of the 'hacks' created and the range of skills and innovation showed what people at DVLA, are capable of.
We will be using 'hacks' more regularly in future to challenge and enhance our software engineering capability as well as involving more people across DVLA, which will help further develop skills.
If this sounds exciting, come and join us
If events like this sound exciting, we are always looking for people to join our software development teams. If you would like to know more, have a look at our current career opportunities.
Follow DVLA on Twitter, follow us on Facebook and connect with us on LinkedIn. You can also subscribe to our Inside DVLA blog.