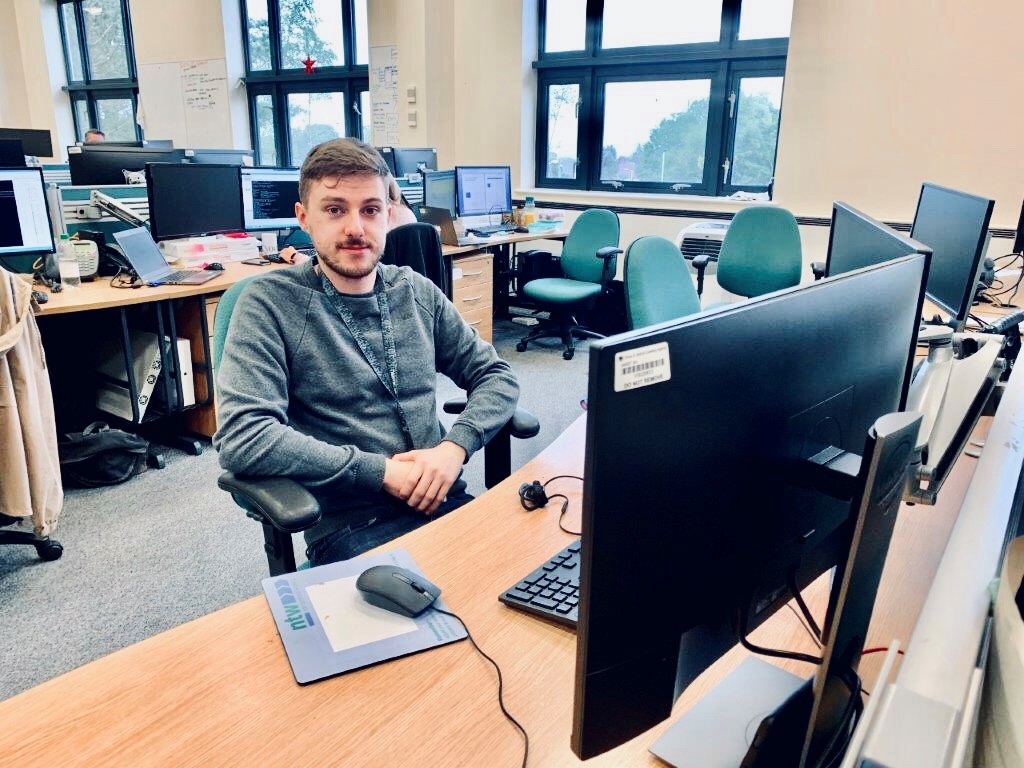 I've just completed a 'Year in industry scheme' at DVLA, Swansea. I'm studying for a Networks and infrastructure degree at Portsmouth University and will enter my final year this month.
Putting the theory into practice 
Spending a year working on the networks and firewalls team, gaining hands on experience, has been such a great opportunity. I've worked on a number of different projects ranging from small changes to a massive upgrade. The one role that really stood out for me was being involved in the user stack migration for the whole of DVLA, which included all of their various sites across Swansea.
My job was to build the stacks, apply the configuration and 'rack the switches' as part of a large project aimed at simplifying DVLA's IT estate. As a result the IT now runs faster, costs less and helps the agency to deliver best-in-class services. It all sounds very technical, and it is. An earlier blog on how DVLA shares technology with the community is a good read and helps explain a lot of the technical stuff. The new user stacks I helped to build and install could still be in use in 10 years' time, so I'm really proud to have played a part.
Using cutting edge technology
The best thing for me about working at DVLA was the opportunity to work with state of the art IT equipment. I've learned a lot more about network fundamentals and used physical hardware that I had not come across during my first 2 years at university. It has definitely broadened my knowledge and experience. I also feel I've matured a lot in my time here and have learned the importance of working as part of a team.
Meeting the boss
To round off the placement we met new DVLA Chief Technology Officer, Brian Sullivan. It was great to see his enthusiasm for the scheme and his commitment in investing DVLA's time and resource to help us learn and develop. This placement will definitely increase my chances of finding the right role after I graduate and if there's an opportunity to come back to DVLA I'd jump at the chance as I've loved my time here.
As part of DVLA's commitment to creating a Centre of Digital Excellence, the next scheme will open in February on Civil Service Jobs.
To make sure you keep up to date with our latest developments in technology…
Follow DVLA on Twitter, follow us on Facebook and connect with us on LinkedIn. You can also subscribe to our Inside DVLA blog.