Following our successful 'Hack to the future' event we held a botathon over 2 days recently in Swansea.
Working together with public and private sector organisations we wanted to find new and engaging ways to use bot technology within a public service. A bot is an automated application used to perform simple and repetitive tasks.
Our aim was to improve public facing digital services and inspire people in those organisations to provide a better service for customers.
What bots do
Most of us by now will be familiar with digital bots, perhaps without even realising it. You may talk to Amazon's Alexa, Apple's Siri or Google Assistant and ask for your favourite song to be played. Or you might find yourself chatting to chatbots.
Hacking away
After introductions from our Chief Executive Julie Lennard and Chief Architect Matt Lewis, the teams got down to the business of hacking.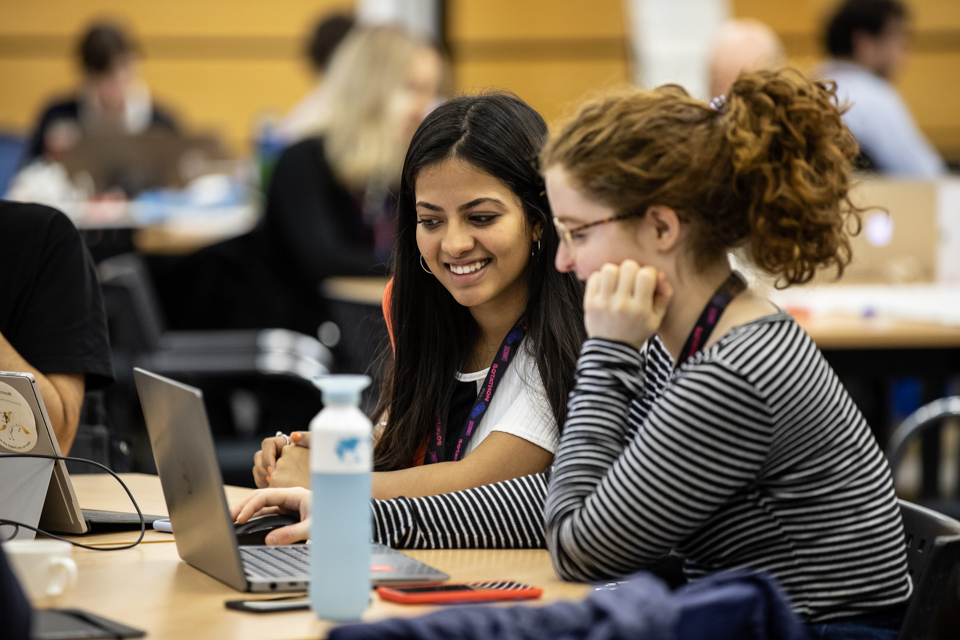 Attendees split into 12 teams and were busy coming up with concepts and building until late in the evening. After 2 days each team got to pitch their ideas and demonstrate their prototype to a panel of judges. They were Sally Meecham, Digital Transformation Director at Welsh Government, Sam Machin, Senior Product Manager at Vonage and our very own John Hewson, DVLA Service Manager.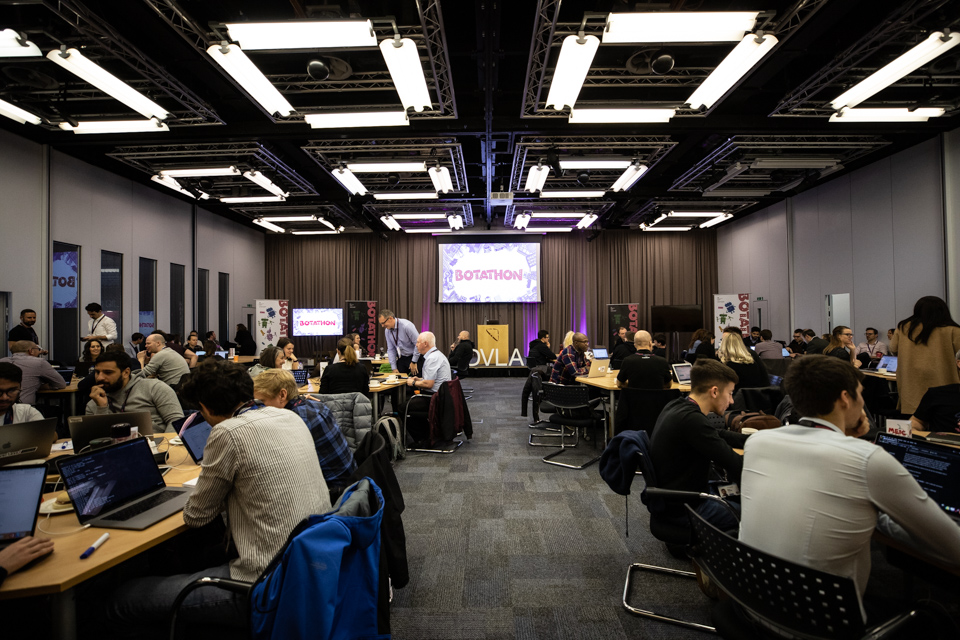 And the winners are
The overall winning team was Team Cy (DVLA) who came up with a way to identify parking spaces through live CCTV video streams. They used real time data to identify a space and historic data to predict future availability making it easier for drivers to park.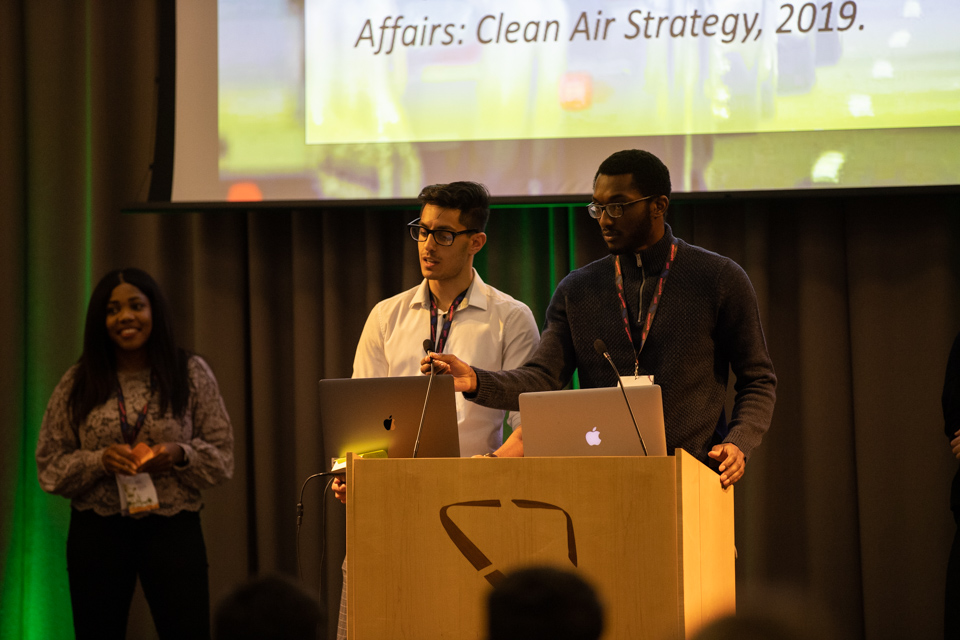 Best pitch went to Team Chonk (DVLA) who developed a voice assistant to allow physically impaired users to use a lift sharing service.
Best idea came from Team Meic (DVLA and University of Wales Trinity Saint David, Masters Students) for creating a system to allow you to find people with skills and interests within DVLA (or wider) when you need support or advice. I'm pleased they won this award as competition was fierce. James Harrison Morgan, one of the students, tells you more about their bot below.
Our bot called Meic was built to help someone, especially if new to an organisation, ask for help when faced with a problem they could not solve. Meic is a chatbot, accessed through Slack, SMS, and WhatsApp, that asks what skill or field of expertise you need (for example, JavaScript) before asking for your location.

The bot will list people with the skills you need to ask for help. Skills are filtered and the bot sends back the top 3 for you to select a specialist person to contact them for help, using Meic to send an email. Data is collated to show how many specialists have been selected to allow an organisation to spot trends and knowledge gaps to improve plans for training.
For best use of technology Team Keneth (Not Binary Ltd) came up with a solution for car buyers to photograph a car, including the registration number, using a voice assistant. This linked to multiple sources to give the history of the vehicle, including DVLA's vehicle enquiry service data.
The surprise us category was won by Team Sparks (Welsh public sector) who were local authority and Welsh government colleagues. Only meeting on the morning of the botathon the judges were really impressed when they hit the ground running and managed to develop a chatbot linking up local and central government services.
Congratulations to the winning team and to everyone else who picked up prizes.
Taking our ideas forward
Teams were free to take their ideas and prototypes away with them and use however they wish. The ultimate success would be for these to develop into new digital services - you never know!
I'm pleased to say it was another exciting and engaging event, which provided an excellent platform to share learning across the public and private sector.
We'll be looking at the best ideas and how technology is being used in innovative ways, with an aim to use this learning to improve our own services.
Come and join us
We're always looking for people to join our digital and technology teams, so keep an eye on our DVLA Careers Twitter account and the DfT Careers account for the latest. You can also subscribe to our email alerts.