Back in March, we told you about the launch of our 'Register your trailer to take it abroad' service, which allows users to register and manage their trailers online. Since its launch, the service has gone from strength to strength and has even picked up its first award.
The story so far 
The 'Register your trailer to take it abroad' service went live in February 2019, to make sure hauliers could be compliant with the 1968 Convention on Road Traffic, which the UK has ratified. Eight months on,  more than 16,000 trailers have been registered with more than 22,500 individual transactions.
A Brilliant Civil Service
We recently received the good news that the service won 'A Brilliant Civil Service' award for Improved Outcomes. This award celebrates outstanding examples of the Brilliant Civil Service vision in action across the UK.
As a team, we worked together with colleagues throughout DVLA, the Department for Transport and industry, to take this project into public beta ahead of the 28 March 2019 deadline. Our hard work paid off, and it was great to have this recognised with an award.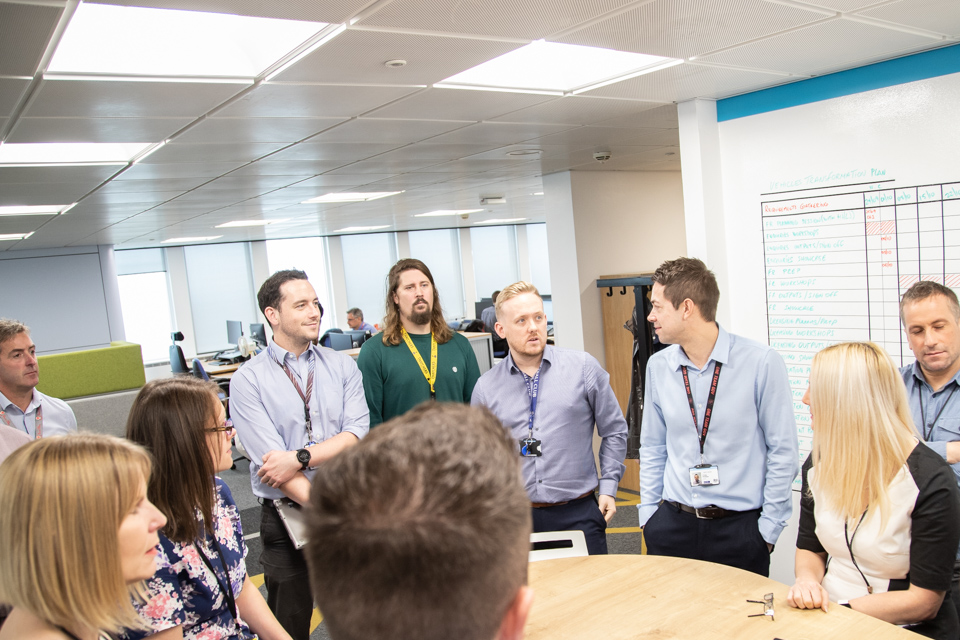 A number of firsts
Along with being an award-winning service, it's the first new DVLA register in 30 years. It's also the first end-to-end service built entirely on open source technology, meaning it's the first to be totally digital and independent of our heritage systems.
The use of the new and improved Government Gateway for authentication also improves the user experience with the gateway now providing self-service password reset and super user functionality.
Benefits to users
Based on customer insight, we knew we needed to create a service that would allow users to register and manage their trailers in one place. Feedback to date has been excellent, with users saying how easy the service is to use and that they're pleased with the ability to manage their own trailer account and pay once for all their registrations.
We're always looking for motivated people to join our award-winning teams. If you'd be interested in working at DVLA take a look at Civil Service Jobs to see our current live vacancies.
Follow DVLA on Twitter, Facebook and LinkedIn and subscribe to our Inside DVLA blog.