If you're taking a trailer abroad, you may well need to use our new trailer registration service. Rebecca Naylor from DVLA Vehicle Services gives the lowdown.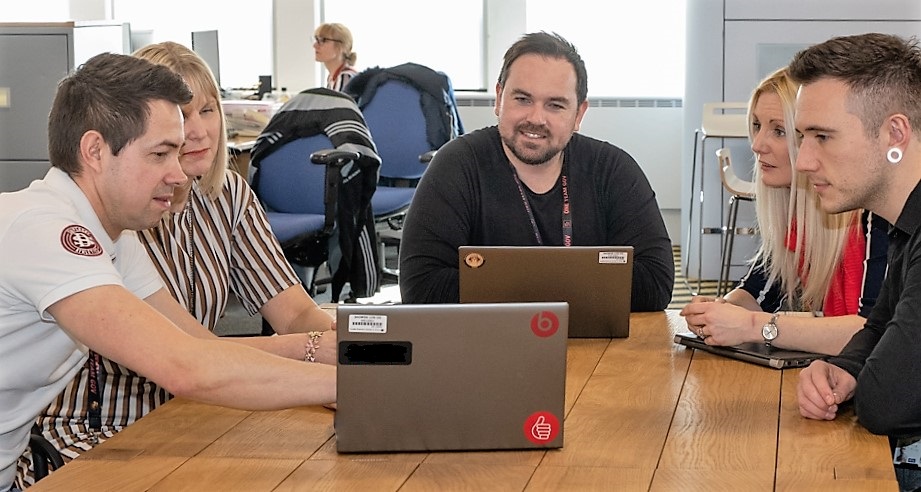 I'm pleased to announce that we've just successfully launched our new 'Register your trailer to take it abroad' service into public beta. You can now use this service to register and manage your trailers, and it's designed to be really quick and user friendly.
From 28 March 2019, registration is mandatory for all commercial use trailers travelling internationally with a gross weight of over 750kg. Registration is also mandatory for non-commercial use trailers that travel internationally and have a gross weight over 3,500kg.
Why we needed the service
You may wonder how the new service has come about. It's to make sure that we meet the requirements of the UN 1968 Vienna Convention on Road Traffic, which the UK has ratified. This will come into force on 28 March 2019. The UK was already broadly aligned with the terms of the 1968 Convention, though a notable area of difference was that we had not introduced trailer registration.
Trailers in the mandatory categories have to be registered when being used internationally in countries that have ratified the convention.
Once a trailer is registered through our new service, DVLA will issue a secure trailer registration certificate by post and send email confirmation which includes authorisation to get a number plate made up for the trailer. The number plate must be displayed on the trailer and the registration certificate must be available to present to a foreign authority upon request.
Getting the ball rolling
At the inception stage, we figured out the scope of the service and how it would support DVLA's transformation journey. In this digital age, we decided early on that the service would be online only, with our Contact Centre providing assisted digital support to anyone who required it.
Fast forward a couple of months, and private beta kicked off on 4 January for hauliers to register their existing international trailers. The customers who took part in this phase were assisted by a dedicated support team that we set up especially for them, who helped them set up a trailer account and register their trailers. We had excellent feedback about the service, with customers telling us they found it easy to use. Result!
Our customers' needs really count
The service we've designed meets the requirements of the convention. This means that each registered trailer has a unique registration number and a secure registration certificate showing the details that need to be held about the trailer.
But we've also made sure we've built a service that has our customers' needs at the heart of it. To do this we gathered lots of customer insight from hauliers. They told us that their main needs were to be able to manage all their trailer records through an online log in, and complete and pay for multiple transactions.
We also developed a number of common service elements, such as the customer address look-up, print facility and notifications. As our transformation programme continues, we'll use these in all our services for consistency – even better for our customers.
Shout out to our stakeholders
Our stakeholders have been really supportive, communicating key messages to their colleagues and providing useful insight. We've worked hand in hand with the Department for Transport, providing significant input into the legislation linked to the service. A big thank you to all.
Taking stock
For me, the last 6 months have been hard work but very rewarding. I'm really proud of the team who've done so much in such a short time. We have a great network of people who make sure that our business is ready to provide first class customer service.
So if you've got a trailer that needs to be registered by 28 March, make sure you do it in time.

Follow DVLA on Twitter, Facebook and LinkedIn and subscribe to our Inside DVLA blog.