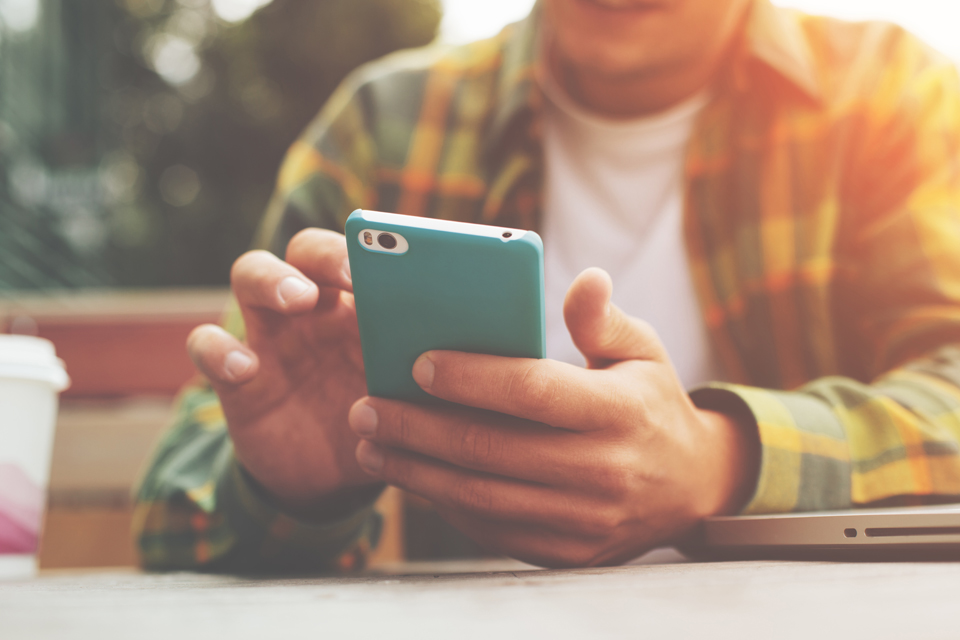 Last year was another great year for DVLA's digital services. More of you than ever before chose to apply online for the documents you need to get on the road safely, quickly and easily. Saving yourself time and money.
Our total digital volumes have risen from 847 million to 1,279 million. This means that 97.6% of interactions with DVLA are now carried out online, an increase of 1.5% from last year.
Our fastest growing service this year was I want to tell DVLA I've sold, transferred or bought a vehicle, as digital take-up rose from 55.8% to 67.6%.
We've seen a steady increase in popularity of this service, since its launch 3 years ago, as knowledge of the service has grown to such an extent that it was the fastest growing DVLA digital service in 2018. Our ongoing engagement with the motor industry has raised awareness with the retailer network, whilst our social media campaign has raised the profile with motorists. The service is simple to use, and allows you to update your record in real time, meaning any refunds of tax are made within days rather than weeks.
More options for our customers
This year we've also expanded our use of web chat and this option is now available on 6 of our services. As a result, we've seen the total number of web chats rise to 307,452 compared to 268,145 in 2017. The view or share your driving licence service is the most popular service with over 130,000 chats in 2018. The introduction of chatbots (a computer program that simulates human conversation through voice commands, text chats or both) has also allowed us to increase efficiency and streamline the process of getting customers to the best answer.
As sales of home assistants increase we launched our first voice skill for Alexa and Google and this is already proving really popular. The vehicle check service on Alexa has seen an increase in popularity throughout the year with our satisfaction rating on the Alexa skill store rising from 3.1 stars (out of 5) to 4.5 on the updated version.
Always improving
This increase is as a result of continuous improvement. For example, with Alexa we set the invocation name (the name used to begin an interaction with your home assistant) as 'vehicle enquiry' so a user had to say 'ask vehicle enquiry'. However, based on feedback we changed the actions on the Google skill to have an invocation name of 'DVLA'. This has led to a significant number of people interacting with the skill.
This has also led to more customers asking questions it wasn't designed to handle, such as DVLA phone numbers, lost registration documents and queries around changing address. This opens up the opportunity to better understand what our customers want and support them through the voice channels where possible. Although we were also asked questions such as how do you get chewing gum off a leather settee and what did we think of the Bumblebee Transformer movie!
More to come
And that's not all. This year we'll be launching several new digital services including the ability to register a vehicle and register a trailer, as well as a service to apply for a tachograph card online for the first time.
Thanks for using our services and keep an eye out on this blog for progress updates.
Follow DVLA on Twitter, Facebook and LinkedIn and subscribe to our Inside DVLA blog