On Friday 14 November, we launched a partnership with TechHub Swansea which will see us working with local businesses, suppliers, customers and universities to design and develop digital services over a 2 year programme.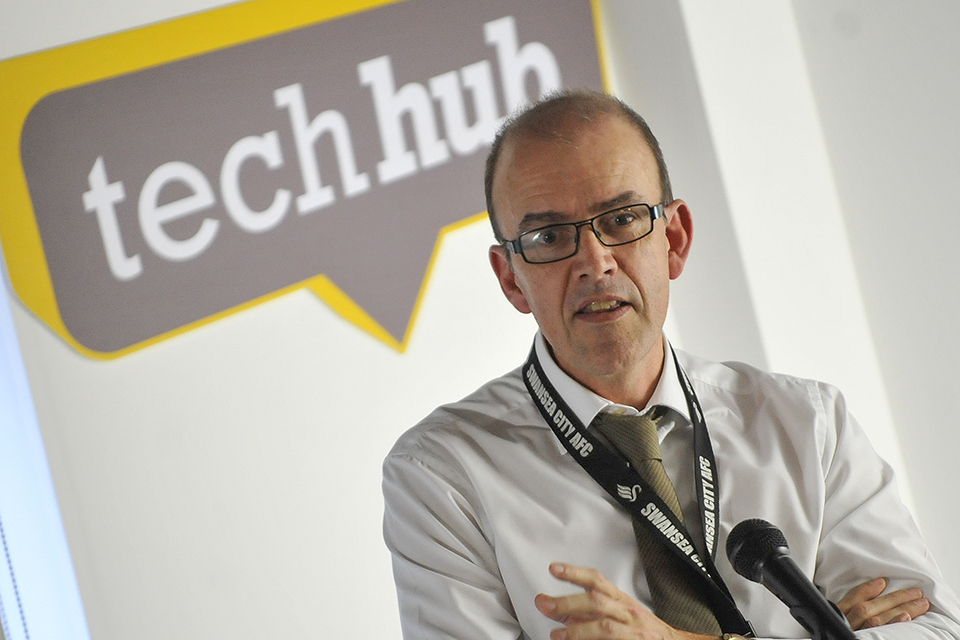 We'll be investing in the future of 'home grown' IT businesses in a move that promises to reduce our reliance on multinational IT firms.  We'll also nurture the development of unsung British developers by forging links with technology start-ups in the region.
Why are we doing this?
South Wales's digital economy is home to an increasing number of software companies. Partnering with TechHub Swansea, a networking community of technology and software firms, will allow DVLA to create a local supply chain to serve our needs more competitively. This will give us great value for money when we buy locally. We're looking to use the relationship, and the space they provide us, to inform and engage with local experts so they can:
shape their products and services to be a better fit with our needs
understand how we procure
This aligns with our strategy to develop and attract digital talent.
This investment could be the tip of a very large and exciting iceberg
There's no question that Britain generally, and Swansea in particular, could be home to some of the most talented software developers in the world. This partnership will help build a community of subject matter experts where knowledge and skills can be shared.
In the coming months, up to 40 of our staff will carry out project work in Techhub Swansea's offices. We'll be using the cutting edge digital skills of graduates and tech start-up gurus to better the services we provide to the public. As well as upskilling our own staff, TechHub will allow us to offer placements and projects to undergraduates. We'll also mentor a number of start-ups and software projects by sharing our digital knowledge and experience.
As part of our 3 year strategic plan, we've also established links with local colleges and universities in a bid to spot talented graduates who could work with, or for, us in the future.