HM Revenue & Customs (HMRC) hosted our latest 'Transforming DVLA Services stakeholder event' in November 2014 where 80 fleet companies from DVLA's fleet scheme were welcomed.
Julie Riseley, Service Designer for V5C on Demand, opened the event and thanked everyone for coming along. Presentations were given by the following DVLA representatives:
Rohan Gye, Vehicles Services Manager who gave an overview of DVLA's strategy and forthcoming changes
Natalie Morgan, Service Designer for View Vehicle Record (VVR) demonstrated the enquiry service and took questions on topics like screen design, data, downloads, filter options, support needs etc
Julie gave an overview of the development of V5C on Demand which was of real interest to fleet companies as it delivers on a Red Tape Challenge commitment and, crucially, will relieve administrative burden and reduce secure storage costs for fleet companies
Ross Gregory, Vehicle Management (VM) and Personalised Registration (PR) delivery manager, took attendees through the VM and PR timeline, let them know some of the challenges we've encountered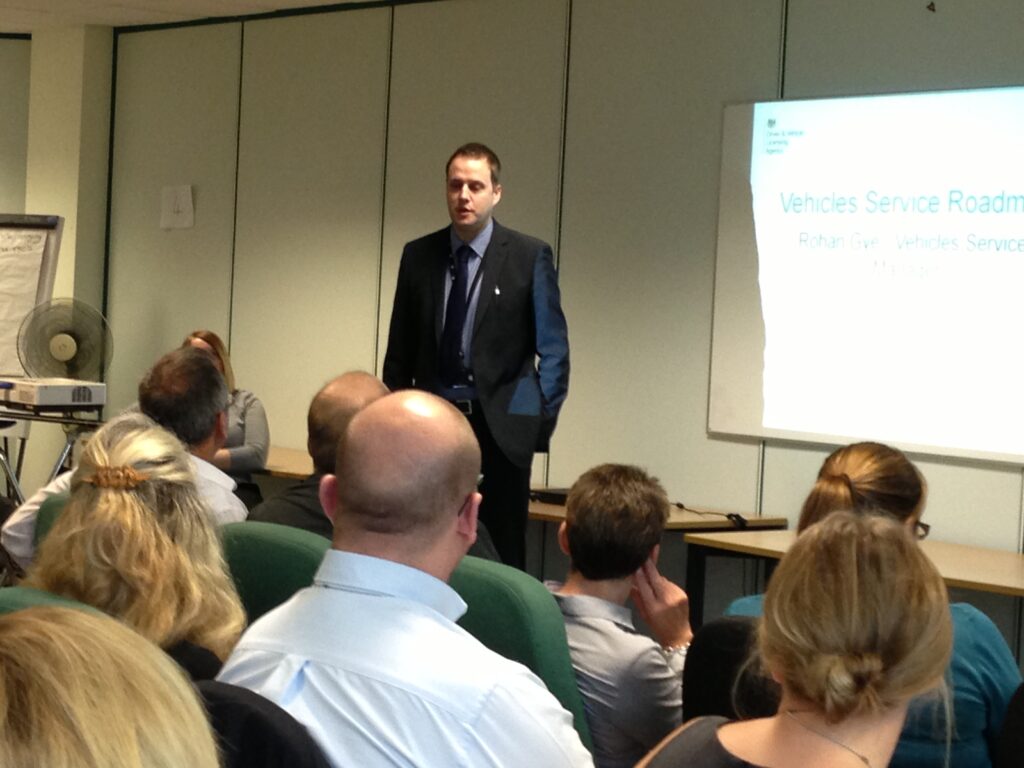 All presenters participated in a formal Q&A with a range of questions being answered around bulk transactions and payment options and when this facility would be available.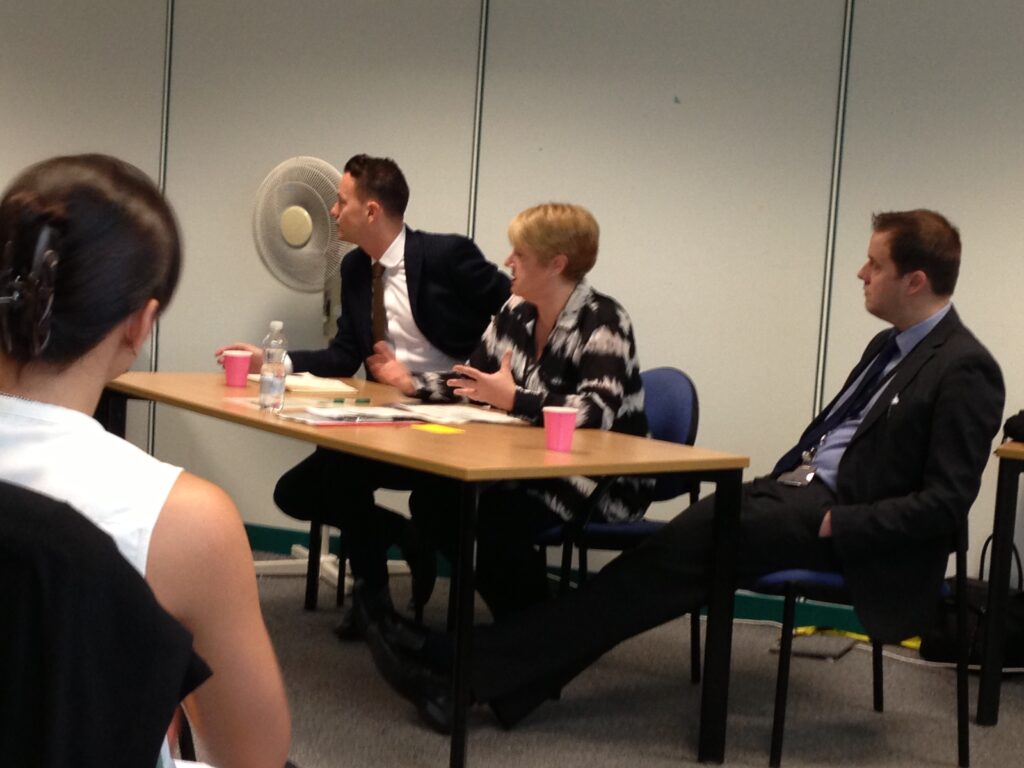 Representatives were split into 4 groups, at different workstations, which:
gave them the opportunity to use the VVR service
demonstrated the disposal to trade and retain a personalised registration online service
allowed us to gather user requirements for V5C on Demand
gave them a chance to raise any future requirements they had of our service delivery
We're delighted with the wealth of feedback.. It's vital that we gather our commercial customers' concerns and needs so that our services can be developed to meet those needs while complying with legislation. The feedback will be used to inform the ongoing development of current and future fleet services.
A big 'thank you' to the fleet company representatives who travelled to Coventry and to HMRC for hosting the event. Your positive contributions will be used to ensure DVLA develops services that are 'simpler, better, safer.'
If you've any queries on V5 on Demand/View Vehicle Record service please post a question below or email: