On a snowy day in London back in January 2013 I attended the first GDS Sprint event, titled Sprint 13. Along with several hundred others, I listened intently as Francis Maude, Mike Bracken et al set out their vision for transforming public services in 400 days. We had just started the first DVLA exemplar, View Driver Record, and were still months away from kicking off the other 2 – Vehicles Online and Personalised Registration. We've had a few name changes since then!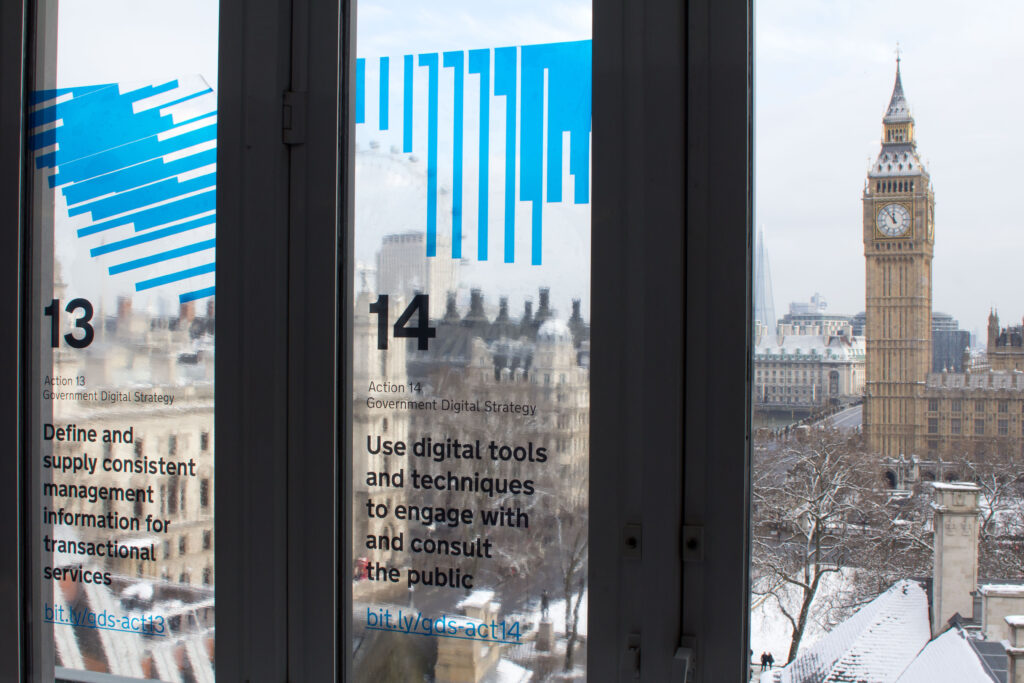 What impacted me that day was the passion and drive to deliver, but also the realisation that 400 days was not a long time in the civil service and we best get cracking.
Fast forward to 2015 and View Driving Licence, as it's now called, has been live for almost 6 months, Vehicle Management (spot the name change) is in public beta and Personalised Registration will follow in March. So DVLA has delivered the 3 exemplars to the public within that 400 day target and hopefully this blog has kept you informed of progress along the way.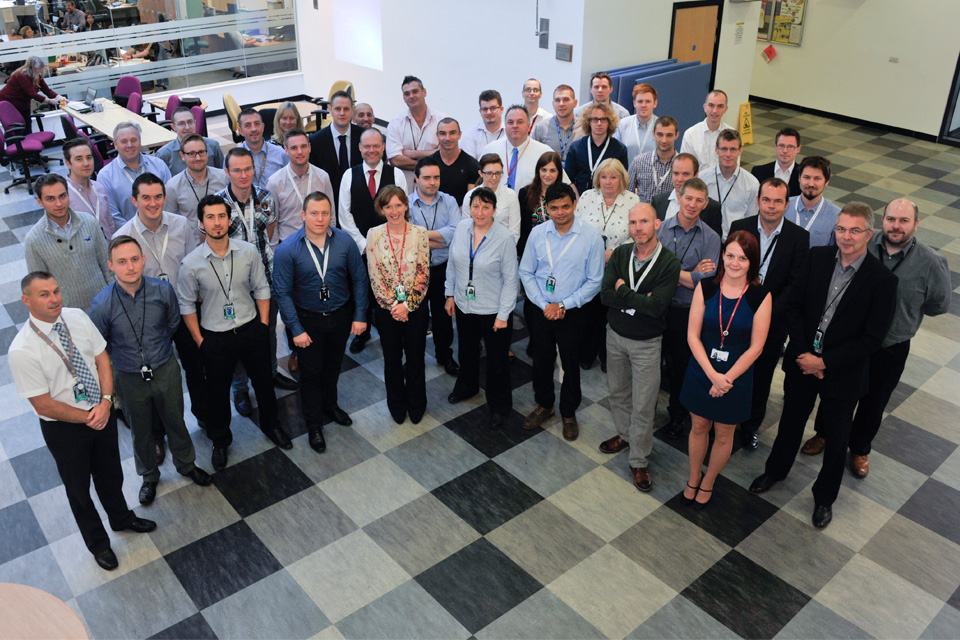 But what else have we delivered? I got chatting to Dafydd Vaughan, GDS Technical Architect, who has supported us every step of the way. He summarised the transformation of DVLA from his viewpoint:
Yesterday was Sprint 15 - GDS's annual conference or event in London. It was a good chance to look back at what digital things government has been doing for the last 2 years and get an idea of what's coming next. Thank you to those that made it along.

The event yesterday got me thinking about all you've managed to do at DVLA over the last 2 years.

Oliver Morley shared some interesting stats yesterday that shows some of the impact you've all had:

vehicle tax digital take-up has increased by 14%
driving licence digital take-up has increased by 10%
there were 25 million more digital transactions in 2014 compared to 2013
overall digital take-up has increased from 49% to 58% in a year

That's an impressive change!
But you've done much more than that - I've cobbled this list together from my notes, so there's almost certainly loads I've missed.

You've built some fantastic new driving services:

you've built the award winning View Driving Licence. First an alpha, then a beta and now a live service. It was used by more than 25,000 users in the last week alone
you've built a brand new high volume enquiry platform to power View Driving Licence and other services. It was the first service at DVLA to use commodity hosting bought from G-Cloud
you've built a service to let insurance companies access accurate and up-to-date information about drivers - lowering insurance premiums for motorists.
you've built a document checking service to help identity providers prove that a driving licence photocard is current and valid. It's helped to verify more than 16,000 people usingUK Verify
you've built a driver matching service to help match driver's identities to driving records. This will mean DVLA becomes one of the first national services to use GOV.UK Verify
you've built the new RESPER service for EU licensing authorities to check driving records
you've built an alpha of a service to let people share their driving licence details with people and organisations that need it. And you're working on the beta. This will let DVLA abolish the paper counterpart - saving drivers millions of pounds a year
You've upgraded, replaced and digitised vehicle services:

you've built a beta service to let fleet companies view information about all the vehicles in their fleet. This will mean DVLA can stop sending a V5C document to fleet companies - reducing admin and storage costs for fleet operators
you've built a new beta services to let motor traders tell us they've bought or sold a vehicle. This means they no longer have to send so much paper to DVLA and reduces the processing time for the transactions
you've built a new personalised registration service to make it simpler for people to move personal number plates from one vehicle to another, simplified the process and reduced the fees
you've built a new version of the vehicle tax and SORN services - including making it possible for motorists to pay using Direct Debit for the first time. The new service has taken nearly £2bn from over 13 million transactions since the beta launched last year
you've built a new version of the Vehicle Enquiry service - and it's now being used by record number of users - nearly 5 million enquiries in the last 2 weeks
you've moved the vehicle tax, SORN and Vehicle Enquiry services onto new infrastructure - helping to tidy up some of the legacy and provide a more secure service to the public
you've abolished the tax disc after 93 years
you've moved vehicle services from Northern Ireland to Swansea - providing new digital services for Northern Ireland motorists
You've opened things up, taken control and changed the way you work.

you're publishing data to the performance platform- showing how people are using your services
you've released DVLA code to the public under an open and reusable licence for the first time
you're taking steps towards taking control and responsibility for your own IT services
you've hired your first service managers and are setting up a structure to help you focus on user need
you're hiring more developers to help you build new services
you ran your first hackathon and are developing partnerships with TechHub and the local universities
you've introduced agile, iterative working practices and embedded these into the way you work
you've been working as blended teams involving developers, designers, delivery managers, technical architects, business analysts, testers, policy and multiple suppliers focused on the same goals
And that's just a subset of some of the things you've done over the last 2 years. It's an amazing achievement - and one of which everyone should be proud to have been part of!

There's still lots to do - we've got more alphas, betas, live services, simplifications and improvements to make this year.

As Mike Bracken would say - Onwards!
It is hard to disagree with anything Dai said. We're also doing or have done the following:
restructured the IT function
began the construction of a Digital Capability team in ops
linked with local Universities and sponsored TechHub Swansea to provide an eco system of technology capability regionally
building a shared UX lab
beginning to bring back in house our IT capability
exiting from our current legacy systems to a new open standard digital services platform
We've seen significant change in the way things are done but there is a long way to go. One sentence really struck a chord with me at Sprint 13 and it stays in my mind today
You don't change the culture of an organisation by trying to change the culture; you change the culture by doing things.
The next 400 day challenge will be very interesting to follow!