One of the phrases Government Digital Service (GDS) uses that has really struck a chord with me "Doing the hard work to make things simple". This really rings true when we describe how we have gone about trying to improve DVLA's online vehicle tax service.
This service has been around since 2004 and has had over 160 million transactions raising over £22 billion in Vehicle Excise Duty for the treasury. Staggering figures.
We also get fantastic feedback:
I say it every year but my goodness that online #renewvehicletax service is good – so simple (I miss the little car though) @DVLAgovuk
When you add to that its recent facelift (gone is the much loved car tracking your progress) and the changes to incorporate abolition of the tax disc and Direct Debit you would assume there is not much left to improve. Wrong!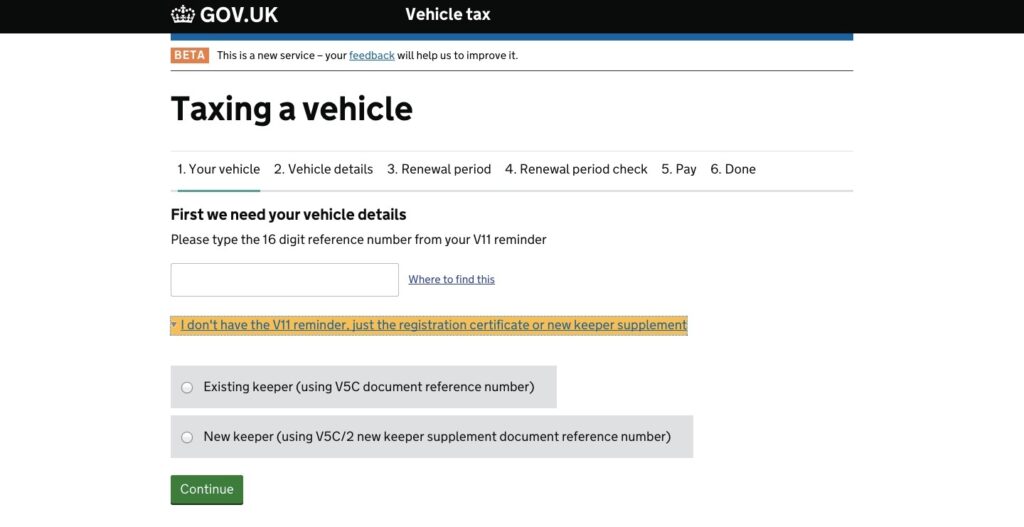 The last 2 changes are probably two of the most significant in DVLA's history. The tax disc after all had been around for almost 100 years, and the direct debit scheme is already one of the largest in the UK. Add in the fact that car tax rules have changed and you've a recipe ripe for potential customer confusion.
And it's fair to say that it has not all been plain sailing. Our Contact Centre has experienced unprecedented demand and we're finding more complex cases are ending up with our casework teams. But, the number of users choosing digital as their channel of choice keeps rising and is now well over 70%. So what's causing the confusion?
Service Designer, Helen Jones explains:
"We've conducted extensive user research and insight to get to the root of the problem and 2 themes keep coming back. Users don't understand the difference between getting a tax reminder and taxing a new vehicle; they just want to tax. Secondly, they want more assurance that they've taxed successfully with confirmation of direct debit payments."
Working with our content team and Paul Pod, GDS Designer, we've mocked out several prototypes to explain how to tax depending on your circumstance.
We then hit the road with our insight team to test the designs and user understanding.  The feedback was positive but also taught us that users didn't "get" DVLA terminology:
Mix of visual images of the actual DVLA forms along with text on Version C is brilliant. My wife understood it, who doesn't recognise V5c by name etc.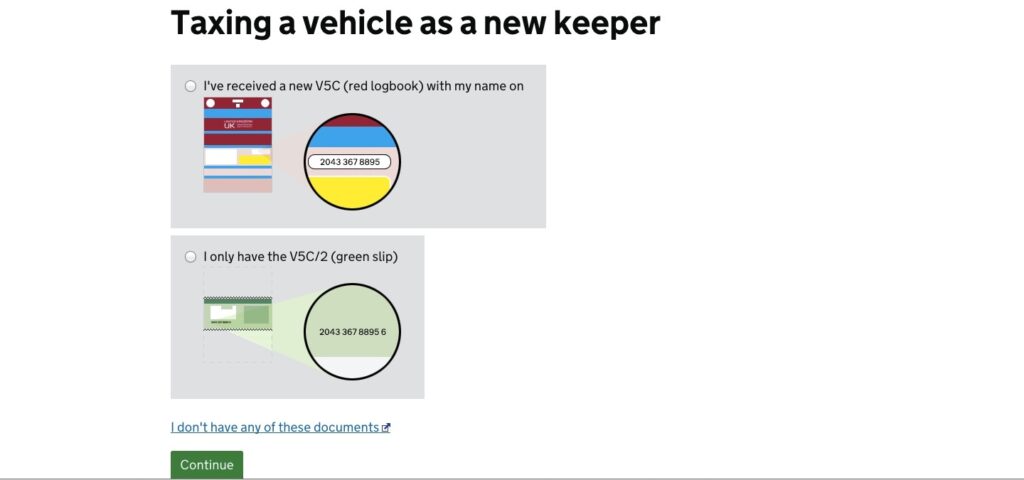          I think version C is pretty 'idiot-proof' and clearly identifies where the required info can be found.

         Option C is by far the best option as it actually shows you where to look for the number you need to enter.
We'll be launching these new start pages next week, which we hope will make it even easier for users to tax. These are not the first changes we have made. Since going into public Beta last year we have made dozens of changes over 26 sprints.  Some going.  But with the feedback keeping coming, there's a lot more to do to make the service even simpler.