What a year it's been! In the last 12 months we've seen more of you choosing to use our digital services.
We're committed to building seamless, easy to use and cost-effective digital services to suit our different customer needs.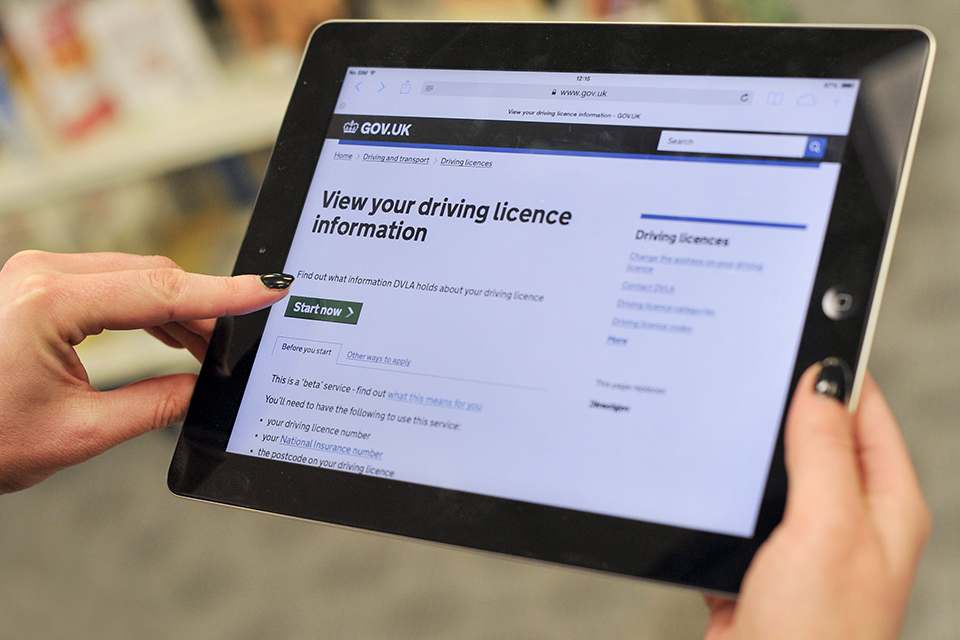 You've told us that our services are quick and easy to use
We know we needed to get your insight and feedback to make sure your digital service experience was right first time and statistics show you agree! This helps us get the right drivers and vehicles licensed, registered and taxed and on the road, as simply, safely and efficiently as possible.
Reducing our online driving licence fees has encouraged more than 4 million customers to apply for a driving licence online – 32% up on this time last year with 70% applying for their very first licence online!
Over 33 million of you taxed your vehicle online. This is up 5% from last year and over 10 million people have taken the opportunity to spread the cost of their vehicle tax by taking up our new Direct Debit service, saving valuable time and effort.
What a difference a year makes!
New car sales picked up, meaning we received over 3 million first registrations via our automatic first registration and licensing (AFRL) system. More dealers are choosing to use AFRL, with demonstrations to McLaren, Renault Trucks and TurfCare helping to drive home (excuse the pun) the benefits of using our digital services.
March saw our Electronic Driver Entitlement Checking Service draw to a close. Before this, enquiries were up 15% on the previous year and we expect to see similar enquiries raised through its replacement, the Access to Driver Data service, in the next financial year.
We've seen record sales of our Personalised Registrations which totalled over £100 million, an increase of nearly 18% on the previous year.
The volume of customers using our View Driving Licence service has also continued to grow to over a million users a month through 2015/16.
We had an excellent start to our Personalised Registration online services last year and our new vehicle management services are sure to follow suit, with nearly 30% of customers choosing to tell us that they sold a vehicle online. By using the digital service, any refund of tax can be paid within days instead of weeks, and if you pay tax by Direct Debit, it's cancelled immediately. We'll blog about how these services continue to grow.
And finally, our Vehicle Enquiry Service has received nearly 300 million requests for vehicle information – that's up over 320% on last year's figure. We don't need any more proof to provide you with an application program interface (API).
We'll be introducing more digital channels this year and so we'll be encouraging more customers to transact with us digitally. Simplifying our existing services to make them even easier to use is also a priority. Introducing digital channels is helping us to make significant cost savings which we pass on to you, our customers.
Please continue to tell us what you think – your feedback is vital
We do listen and make changes. Even the smallest of tweaks can improve a customer's experience of using our digital services – and it's great to know we're making a difference.  Thanks for using the services and here's to the next 12 months!