In my last blog I mentioned our new online enforcement penalty payment project which is currently in private beta. I am pleased to report that the service, now named pay a DVLA fine, has passed its GDS assessment and will soon launch in public beta.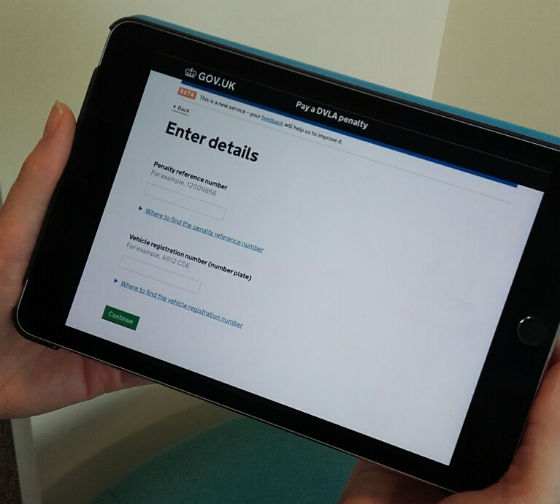 At the moment, customers who get a penalty because they haven't taxed their vehicle or declared it off the road (SORN) can only pay their fine by calling our Contact Centre, or by sending us a cheque or postal order. Our new pay a DVLA fine online service will give them the option of paying it quickly and easily 24/7.
And with well over 1,200 customers having used the service so far in private beta, it's already a success. In fact, more people have been choosing to use the digital service rather than paying over the phone.
The service came about after our first ever hackathon, where DVLA colleagues came up with the winning idea of 'Pay your fine online'. Successfully bringing the service to this stage has been thanks to colleagues working together from across different parts of DVLA including insight, design and developers.
By making it easier for our customers to pay their fine, it means further enforcement action is less likely, customers are able to pay any vehicle tax outstanding and it reduces the number of calls taken by our Contact Centre. Our long-term aim is to add more vehicle-related penalties to the service and encourage more digital take-up.