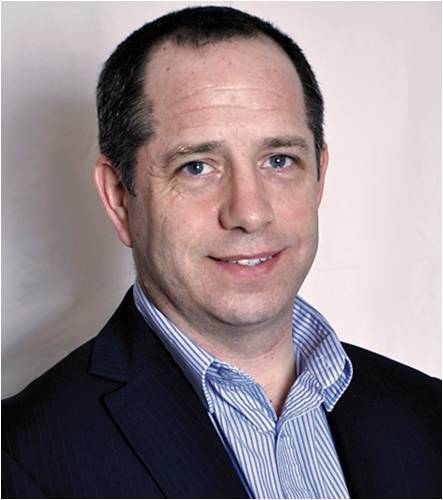 I'm Dave Perry and I've just started my new role as Chief Technology Officer (CTO) at DVLA.
My road to DVLA
I have worked in IT for 25 years, in a variety of different roles across a broad cross section of technologies and industries – from retail, pharmaceuticals, tech, government, IT consulting and latterly as UK IT Director for Game Digital.
This agile delivery environment also included a large loyalty programme, wallet payment services, digital code distribution and API integration to third party multi-national organisations such as Sony and Microsoft. I also spent time working for the Metropolitan Police during their recent transition to a SIAM model.
The opportunity
I am hugely excited to be joining DVLA, working with such a great team and having the opportunity to continue the exemplar work that DVLA has already carried out on its digital transformation journey. The potential to touch virtually every household in the UK is a fantastic challenge and one that I welcome.
I'm particularly excited to be leading a high-performing team that already has a great reputation across government for innovation, rapid digital delivery, breaking into new technologies and new delivery models. DVLA has a new approach to IT delivery within government and plays a key part in building and growing a fresh digital community right here in Swansea.
DVLA is currently leading the way on delivering digital services for government and has been at the forefront of supporting the delivery of government IT strategy for a number of years; more recently, with in-sourced IT skills and capabilities.
The Digital Economy Bill states, "Make the UK a world leader in digital provision – a place where technology ceaselessly transforms the economy, society and government." This is what DVLA is doing by creating opportunities in IT and building quick and easy services for our customers.
And that's where you come in
Over the next two years we will continue to build new digital services, designing them from direct customer engagement and getting off our legacy systems onto new, cloud-based platforms using emerging technologies.
This is an exciting and challenging opportunity for anyone in the IT and change delivery sectors. The size, complexity and richness of our IT estate is difficult to match, as is the variety of customers we engage with, both corporately and through front line services.
We need skilled, enthusiastic and innovative staff to join our in-house teams to help us continue our digital evolution. We're investing over £2m into ensuring we get the right people for the job and are committed growing the digital economy, locally and beyond.
If we're talking your language, take a look at these roles and grades we're currently looking for across our IT Directorate:
Software Engineers
Infrastructure Engineers
Solution Architects
Cyber Security Specialists
Technical Architects
Project Delivery & Support
We want experience, but we also relish investing in people; helping them learn, grow and evolve into high-performing individuals and teams.
Interested? Then come and join us!