Happy New Year to you all.
A new year is the perfect time for reflection and for looking ahead to the future. I thought this would be a great time to follow up on my previous blog to give you an update of what we've achieved so far and our visions for the near future.
2016 was an important year of preparation and hard work for what's about to come for DVLA and its digital transformation. So far, we've successfully moved all of our services away from our old contract, and we're on track with plans to build an organisation that has the skills, structure and processes needed for the big changes ahead.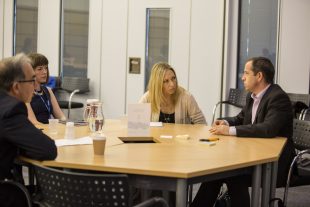 Leading the way
DVLA is leading the way on delivering digital services for government, and with plans to develop more services, the next 2 years will be extremely challenging but very exciting for ITS.
Here's what we're working on at the moment:
we have an approved business case to be one of the first in government to try the new Digital Data and Technology Profession 'pay and career framework' - this will allow us to attract and retain the best talent (including recruits from the private sector) by having a competitive salary and opportunities to progress
we plan to exit our legacy systems over the next three years
we'll be making a 40% reduction in operating costs by investing in open source, cloud services, and our own team to develop and maintain our systems and services
we're investing in the technological infrastructure required to make sure an organisation of our size can connect with and use the cloud
The year ahead
So, 2017 looks to be one of the most exciting years in DVLA IT ever and a particularly great time for new recruits to join our team.
The agency has an advantage in our size, scale and reach, meaning the systems we will develop will rival some of the biggest electronic services in the UK. How many retailers would give their right arm for the ability to reach every household in the UK?
We know where we're going and we know how to get there. All we need now is the right people to help make this happen.
Keep an eye on our DVLA Careers Twitter account for job adverts.
You can also follow DVLA on Twitter, Facebook and LinkedIn and subscribe to our Inside DVLA blog.