As we get closer to the Beta phase of the 'view my driving record' service, our insight activities are gathering pace.
September was another busy month of testing with the public. This time we travelled to Plymouth, and then just a mile or two down the road to our dedicated testing suite at DVLA's Richard Ley Development Centre in Swansea.
Once again we had a great mix of ages and abilities and presented our participants with a wide range of scenarios testing everything from the log-in process to viewing their penalty points.
As this product develops we are naturally seeing a decrease in the amount of defects and usability issues identified. However, that's not to say it is perfect (yet!). For example, one of the main findings to come out of our previous round of testing in Glasgow was the order in which entitlements (the types of vehicles an individual can drive) are displayed. Participants generally felt that the ordering was not logical as to find if there are any restrictions on driving a car, the first category would expect, they needed to click an additional link.
The testing identified that although the link to more information is present, sometimes it is not obvious enough, causing frustration for the customer.
In response to this, the developers came up with two different versions of the entitlement screen.
All but one of our participants in the Plymouth test and two from Swansea agreed that the table format was the preferred option (Version 2).
One of the most exciting developments from the Swansea test was in refining our own processes. We took the opportunity to trial streaming the footage live from the test back to the developers using video conferencing software.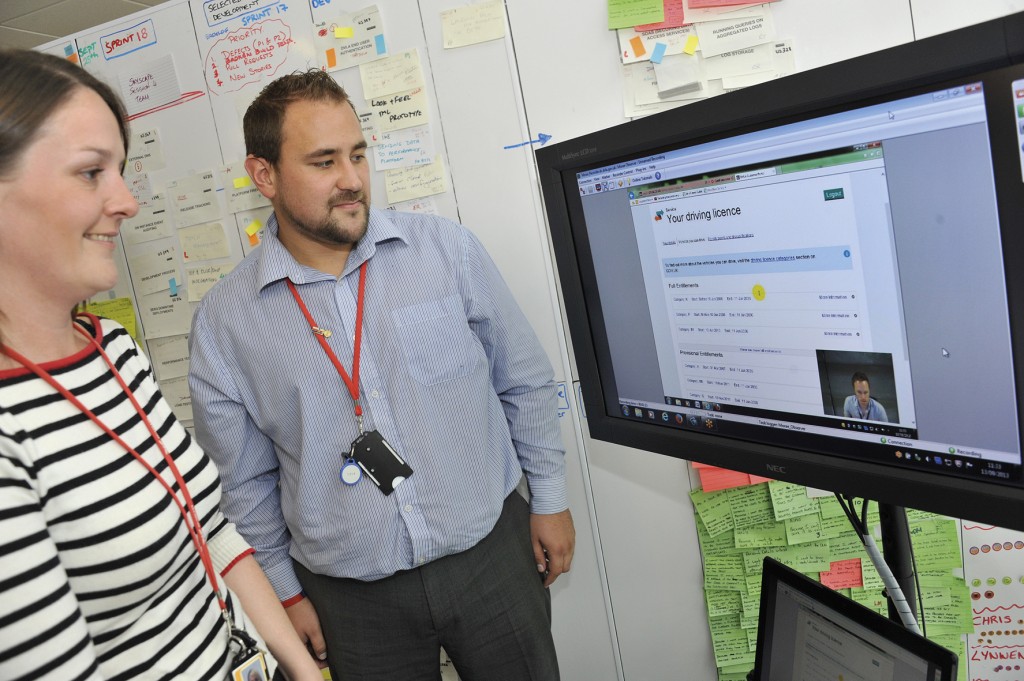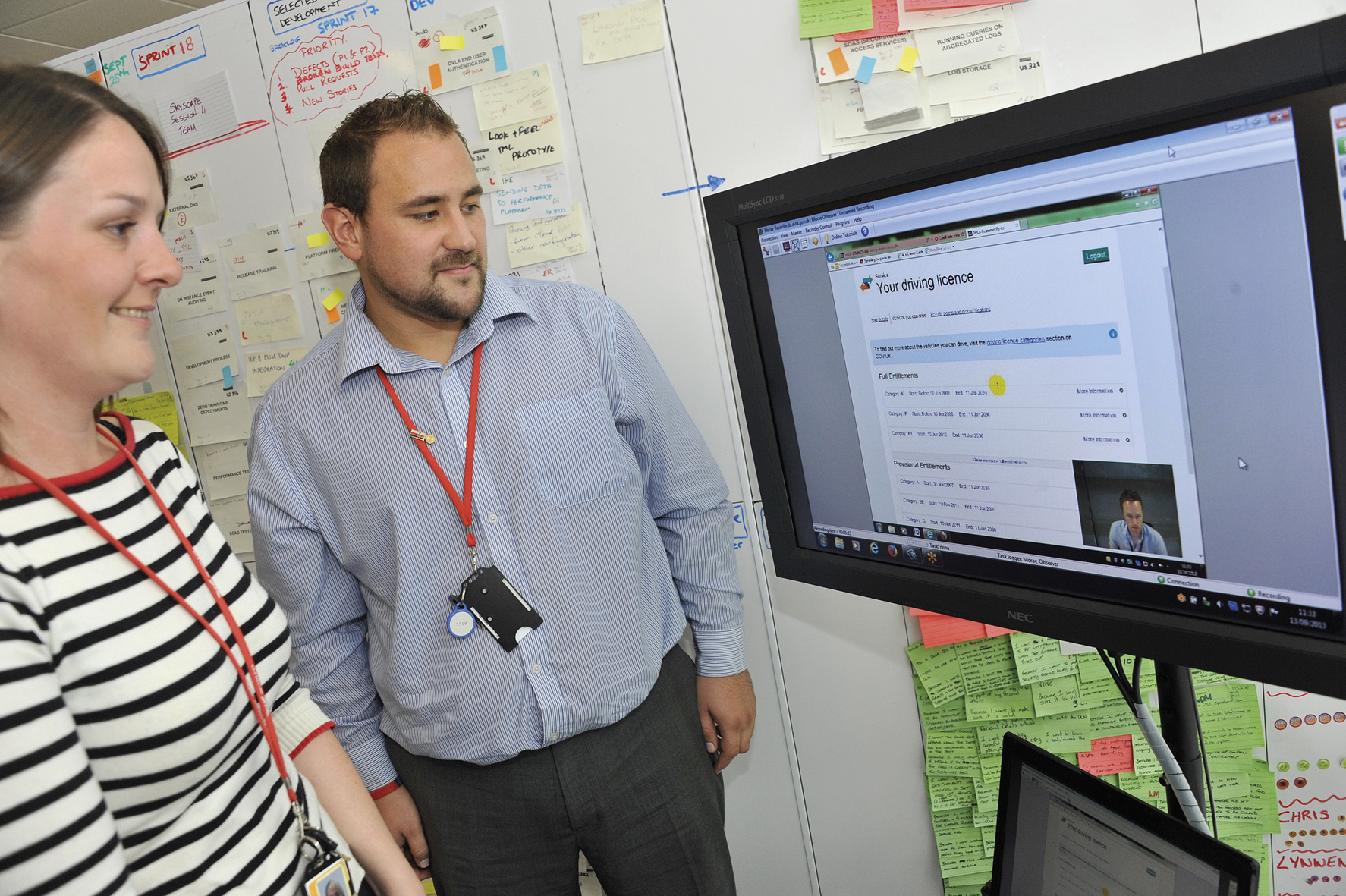 After a few teething problems we got the hang of it and were delighted with the results. At one point we had over 25 developers and project colleagues watching the test, discussing the findings and ideas for further refinement remotely and in real time.
We feel it is important that we continually try to improve our skills as researchers and remain proactive in gathering insight to support our service development. This will allow us to work in a much more agile manner because no matter where we are in the UK, the service can be refined based on customer feedback very quickly.